Description:
Brand new unopened RIGOL DS1052E 50MHz Oscilloscope
It's the perfect present for anyone who loves electronics!
About Rigol: This is the company which manufactures scopes for Agilent and HP as is mentioned in the review.

Product Features
- 1 GSa/s maximum real-time sample rate, - 25 GSa/s maximum equivalent-time sample rate
- 50 MHz Bandwidths
- 20 automatic measurements
- 64 k TFT color LCD, bright and vivid waveform display
- Ultra compact design: 303mm x 154mm x 133mm (WxHxD)
- 2 Analog channels + external trigger
- 1 Million point deep memory
- 1 GSa/sec max sample rate
- 5.7" TFT QVGA (320X240) with 64K color LCD backlit display
- Trigger modes: edge, pulse width, slope, video, pattern, continuous time, and alternate
- Comes with 2 high frequency probes.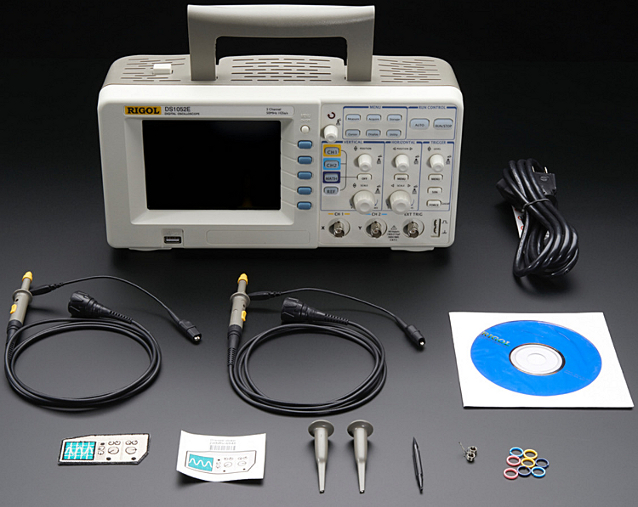 Image: